By Captain Mike on August 28, 2018

---

Just about everyday I get a call from a new fishing guide who is struggling to come up with a brand and business name.  And lately, I have been giving away so much secret sauce that I wanted to make sure I tell you about it first. The truth is: YOUR BUSINESS NAME DOES NOT MATTER. Think … Continue reading How To Pick A Fishing Charter Business Name →

By Captain Mike on January 8, 2018

---

Remember all that talk, "You Don't Have To Be The Best Fisherman To Book More Trips Than Competitors"? Well social media is has thrown a curve ball to that philosophy. You see Facebook, Instagram, Twitter, etc. are all popularity contest.  Being popular online will result in more fishing charters as well as better search engine rankings.  … Continue reading Social Media Hacks For Fishing Guides →

By Captain Mike on January 2, 2018

---

Welcome to 2018! I am super excited to get things underway this year.  I see a big push in tourism and spending that could result in as much as a 20% increase in sales.  However, before we get ahead of ourselves, let's all write down at least 10 goals in which we can revisit later on this … Continue reading 10 Goals For Fishing Guides in 2018 →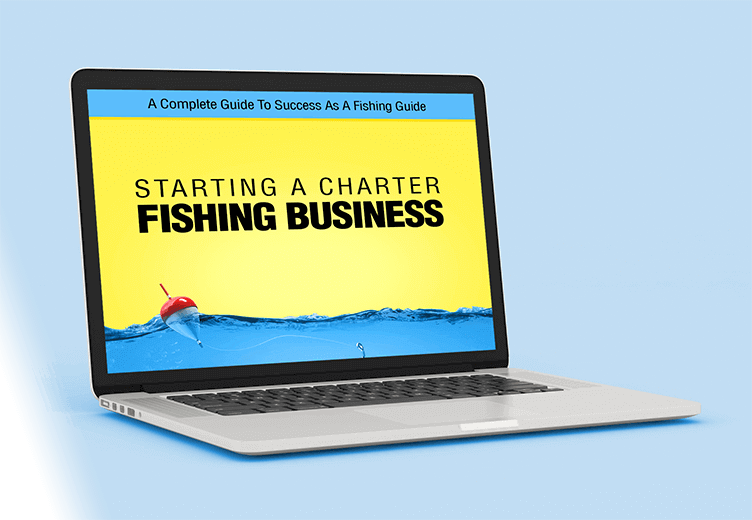 Download Free Chapter:
The 7 Figure Fishing Guide
Testimonials
"Having charter fished for charities for years I
decided to start chartering for additional income. This required a major change in my operations. I came across Captain Mikes manual ("The Charter Fishing Business Kit" ) and after reading a small trial sample I was hooked. The entire manual is chocked full of useful info and written to be simple and act as a blueprint. I can say without hesitation that his real world experience with
starting and running a business in this field is laid out on the pages in a blueprint format the anyone can follow and learn from. Thank you Captain Mike and I look forward to your updates! "

"Everyone can always benefit on some great tips on being more successful in an industry that is highly competitive. Capt. Mikes book gives you all the details on how to improve your charter business and stay up with the changing times on how to best promote your business. Being in a highly competitive area, these guidelines have me on my way to be a success!"

"As an established guide, I came across this business kit and thought If I could learn a few things from it, then it would be worth the cost. Well, let's just say I don't want my competition to have this kit! The book is awesome and reveals some great marketing tactics for my website, along with social marketing that I knew very little about. I love how easy it is too read and it fires me up from start to finish to go after new customers and treat my existing customers very well. I highly recommend this book to all levels of fishing guides especially if you are just starting out."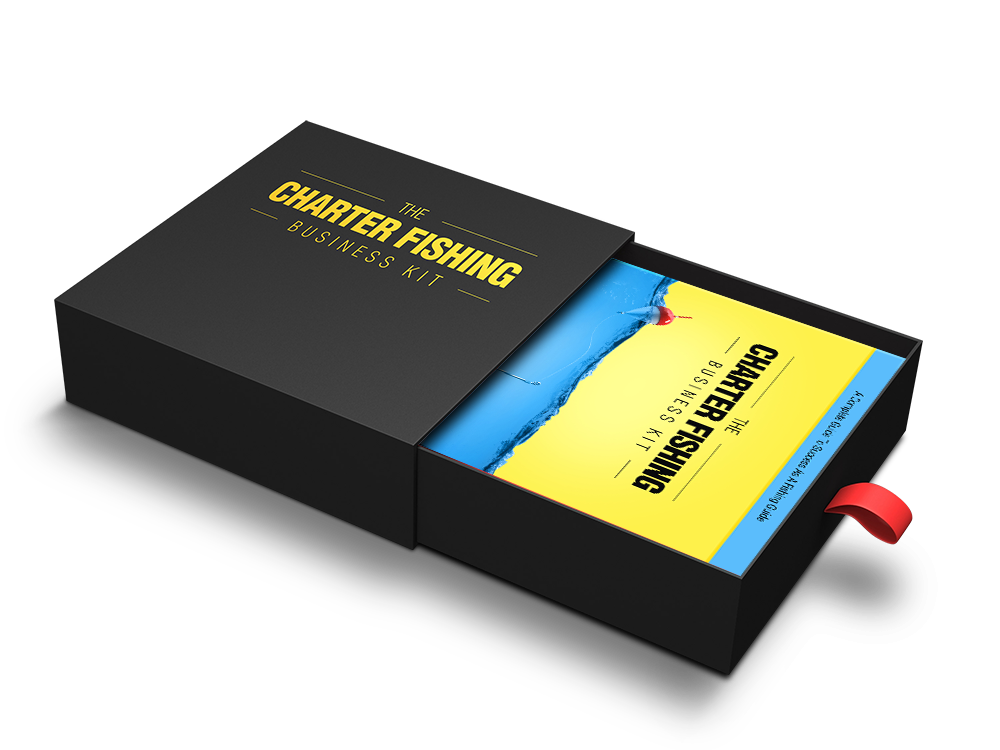 The Fishing Gift To Remember!
Are you looking for the perfect fishing gift for the family fisherman? Maybe your husband, father, brother or sister has toyed with the idea of turning their hobby into side or full time business.
The Charter Fishing Business Kit has been called the best fishing gift by many for a good reason. It's not your typical "fishing t-shirt" or piece of tackle. It is an opportunity for financial freedom by doing what they love.