As a fishing guide, you are an expert in marketing, sales, customer service, fishing, tourism, accounting etc. I think you get the point…
If you have read the manual, you know most guides fail when they focus too much on fishing and not the business aspects of being a tour guide. Typically in the past, being a fishing guide was a break-even business with the unfavorable margins.  I set out to break the code and give you the opportunity to profit tremendously doing what you love.
Today, I am proud of all the guides I have helped to high 6 figures and some even 7 figures. In fact, I don't work with guides that simply want to half ass this business. That is why I pour hard learned knowledge you can trust works into the charter fishing business kit.
Now let me fill you in on how I continue to book more charters than any other guide service at the lowest cost possible with this simple low cost tip.
Get Your T-Shirts!
While T-shirts are normally a real pain in the butt to sell, they are an excellent piece of marketing and reputation building pieces. I always hated stocking shirts, specific sizes, colors, etc and shipping them out.  The margins are awful and you have sell thousands in order to even consider making any real money.
However now, I absolutely love it because I created a formula that works and and the typical $29.99 is just a bonus that hardly matters.
Let's dive into this fishing guide shirt design we just did for South Florida Fishing Guide and Youtube Famous, Captain Jeff Maggio: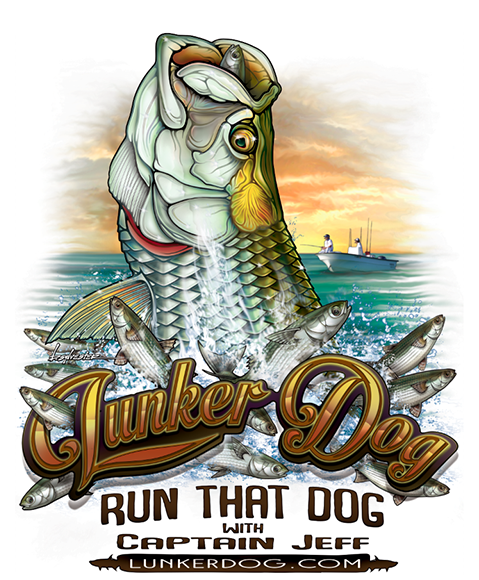 I am lucky enough to have a very talented designer here at my agency, Brian. I honestly think he is the best marine artist and my clients absolutely love the final product usually on his first draft.
We could easily sell these shirts for $30 a pop. However the real ROI from a t-shirt is in booking charters (Average $600) and building reputation through positive experiences.
Let me explain.
Every customer that fishes with us and has a good time is offered a free t-shirt in exchange for their review online. Review outlets like Trip Advisor, Yelp and Google are the major players. I will gladly give out an $8 t-shirt to someone who writes me a positive review. And usually it is an over the top detailed review with pictures, shares, likes, etc.
And yes, I only pay $8 to print these beautiful shirts. More on that later…
Not only do a I have a positive review online, I also have this person as a walking billboard for my brand. It is important to have an eye catching design though. So spend the extra money and time and come up with something absolute amazing and different from your typical fishing t-shirt.  Contact SFC Design Group for all Fishing Guide design and marketing.
Here's another one we did for a party boat: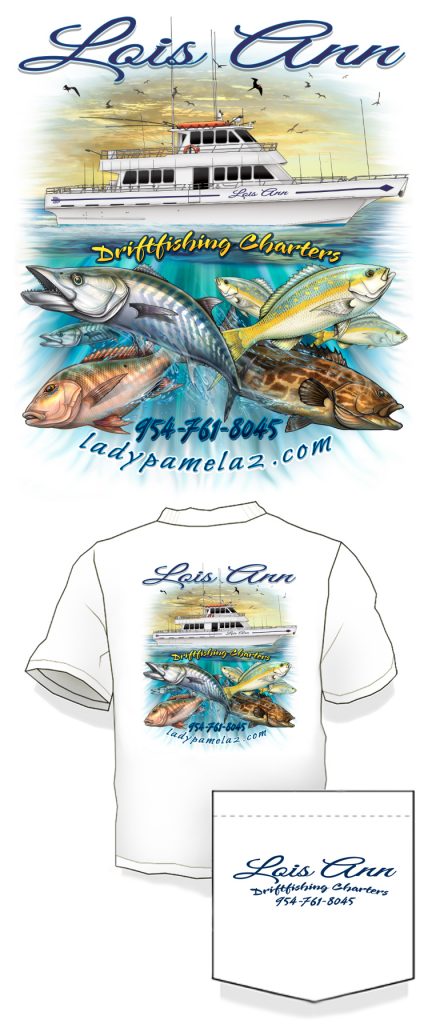 That's the tip for today!
Tight Lines and Profits,
Captain Mike